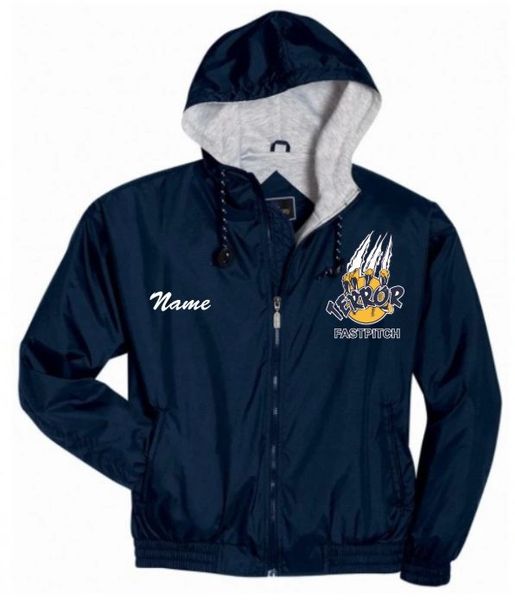 Jacket - PLAYERS ONLY
PLAYERS ONLY JACKET:
Navy Jacket with embroidered logo on left chest and embroidered name on right chest.
Every champion needs the very best in outerwear. Our TRIUMPH JACKET is a sure winner, combining the ultimate comfort with powerful weather resistant properties. This athletic jacket features a Rigor™ Nylon Shell, for versatile and lightweight coverage, both wind and water resistant. A grey internal sweatshirt lining provides softness and comfort, with an interior storm flap for protection against the elements. Two front zippered pockets grace the front side, and an elastic bottom with matching cuffs add airtight precision. Great for warmups and much more, this hooded jacket is a classic piece that'll score points in your athletic wardrobe.
Featured Products